Mike
Moderator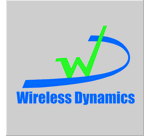 Joined: 24 Aug 2006
Posts: 8
Location: Wireless Dynamics Inc.

Posted: Tue Jan 27, 2009 11:36 am

Post subject:

---

We have tried on an MC35 here in office and had no issues with GPS / SDiD 121X interaction.

One thought is that you could be having brown out issue - please ensure full charge on your MC35 and try again.

Our office has fair exposure to the GPS satellites - perhaps you are in a poor coverage area and thus could be interfered with easier - did you try your experiment outside and away from buildings?

Also, in actual implementations using the SDiD 121X, the integrator should be considering turning off the SDiD 121X field when not actually reading tags to save power. If the field is interfering with the GPS functionality, it should recover during times the field is off.