Mike
Moderator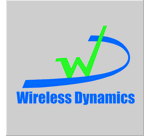 Joined: 24 Aug 2006
Posts: 8
Location: Wireless Dynamics Inc.

Posted: Thu Jul 19, 2007 4:09 pm

Post subject: HTC_P6300

---

The SDiD devices checked out on the HTC_P6300 PDA Phone.

The device was tested against latest versions of Specter and Brooklyn for SDiD 1010, Madison and EPiC for SDiD 1020.

The Processor is indicated as SC32442B-400MHz on the About screen. The device is running Windows Mobile 5.0.