Glenn
Sales & Marketing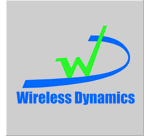 Joined: 13 Aug 2008
Posts: 10
Location: Wireless Dynamics Inc.

Posted: Fri Sep 05, 2008 5:07 pm

Post subject: Wireless Dynamics Inc. Announces Availability of Otterbox™..

---

Wireless Dynamics Inc. Announces Availability of Otterbox™ 1951 Rugged PDA Enclosure.





Calgary – September 5, 2008 – Wireless Dynamics Inc.,

a leading provider of RFID SD products, announces general availability of the OtterBox™ 1951 rugged enclosure for use with the SDiD™ product family and the Motorola™ MC35. The OtterBox 1951 is part of the Defender™ family of enclosures. The slim and sleek design has 3 layers of protection. First, a thermal formed protective clear membrane protects against scratching, as well as dust and water intrusion. The second layer is made of hi-impact polycarbonate with a clear, scratch-resistant camera lens. The outside layer is a soft silicone skin to absorb bump and shock.

"We are seeing increased demand for our SDiD™ family of high and low frequency RFID products in applications exposed to weather," said Glenn Wegner, Vice President – Sales and Marketing. "The OtterBox 1951 with Pod retains full functionality of the integrated device, extending the value of our mobile RFID solution to the field. Field test feedback has been very positive."

The Otterbox 1951 Defender Case with Pod is compatible with the Motorola™ MC35 used with the SDiD1010, SDiD1020, SDiD1210, and SDiD1212. For more information on the SDiD™ family of RFID products, or the new 1951, please visit www.wdi.ca.



About Wireless Dynamics Inc.:



Wireless Dynamics Inc. is a leading provider of NFC and RFID SD products. The company's SDiD™ solutions enable NFC and RFID read/write functions for mobile devices such as Smartphones and PDAs. Headquartered in Calgary, Alberta, Canada, Wireless Dynamics also provides wireless ODM designs, products and services.
For more information, please visit www.wdi.ca or call 403-250-1818.



About Otter Products:



Founded in 1996, Otter Products, LLC. is highly respected in the design and production of rugged and semi-rugged cases to safeguard technology and other valuables. Built upon fundamentals of hard work, creativity and perseverance, Otter Products is a powerhouse of innovation, manufacturing quality cases with a 100 percent lifetime guarantee.

For more information, visit www.otterbox.com or call 888-695-8820.